Why are we here? Why do we do what we do?

We believe according to Scripture the church exists to love God, love one another, and love the world. In order to carry out this mission, we need every member of the church body involved. Therefore, we are providing this monthly challenge to help each one of us connect to the church's mission in practical ways.

Each month we will provide six challenges, two for each love. Do at least one challenge for each love during the course of this month. Together we can glorify God and impact our world!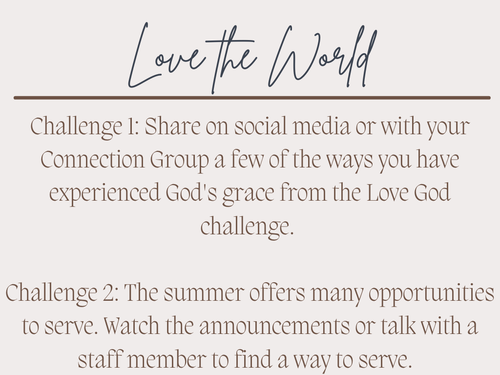 We would love to hear about your experience with the Cove Love Challenge!
Please fill out this form below and let us know how you carried out one of these challenges and how it has affected your walk with Christ.